North Texas Food Bank Announces Partner Agency of the Year Awards
Local hunger assistance organizations are recognized for service.
Dallas, Texas (September 12, 2023) –The North Texas Food Bank (NTFB) recognized top partner organizations at a recent Partner Agency Summit at the Renaissance Hotel in Richardson. The awards were presented to fourteen of the more than 500 feeding partners and organizations that work alongside the North Texas Food Bank to distribute food to those facing hunger in the Food Bank's 13-county service area.
"The North Texas Food Bank could not have provided access to 144 million meals last year without the strategic partnerships of our feeding network of 500 food pantries and organizations," said Anne Readhimer, North Texas Food Bank Vice President of Community Impact. "More than 90 percent of the food we distribute within our 13-county service area is done through these organizations that are the arms and legs of our mission to close the hunger gap in North Texas. It is such an honor to work with all the agencies and organizations and to recognize the life-changing impact they are having on our communities."
The following organizations were recognized at the event on August 25:
Foundational Partner of the Year: St. Vincent De Paul Society
Providing neighbors with nutritious food across nine counties in North Texas, delivered with respect, kindness, and compassion, The Society of St. Vincent DePaul Pantry at St. Catherine of Siena Church in Carrollton was awarded NTFB's Foundational Partner of the Year Award. St. Vincent De Paul focuses on the dignity of an individual choosing what they prefer or a parent selecting what is best for their family, knowing how to prepare, and will eat. Visitor growth has required them to expand their outreach efforts within their faith community to successfully recruit additional volunteers and increase food donations. They strive to help their neighbors make ends meet and get them to self-sufficiency. The Society of St. Vincent DePaul provides bilingual information on area pantries for neighbors who can't visit their pantry during their service hours. In addition, they provide information on ESL classes, job leads and pharmacy assistance. They have a passionate group of volunteers who consistently serve neighbors with kindness and joy, serving over 32,500 meals to 6,550 neighbors annually.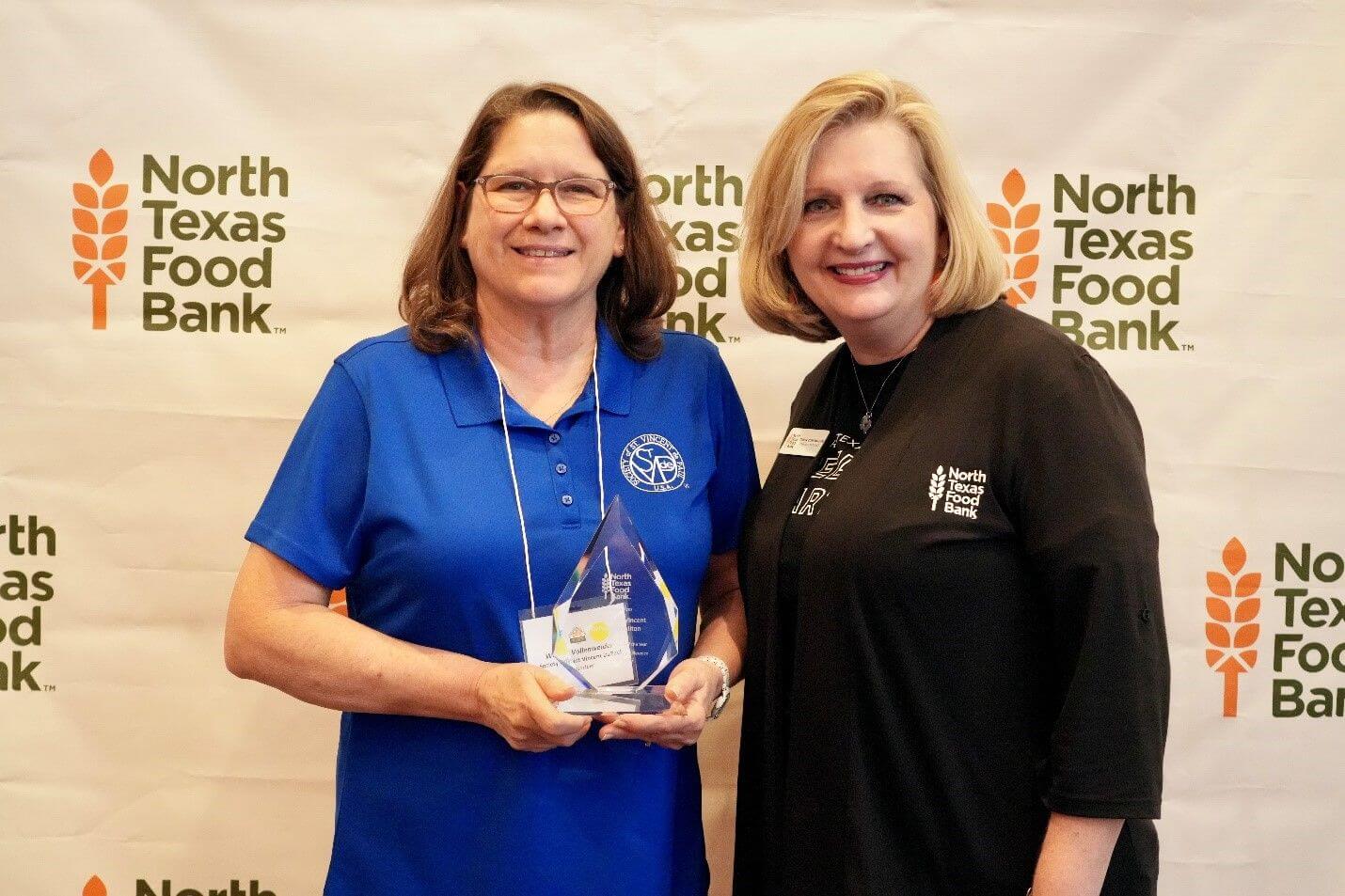 Impact Partner of the Year: Local Good Center
Serving the Collin County community, the Local Good Center was chosen as NTFB's Impact Partner of the Year. Its mission is to create lasting good in its community by providing access and empowerment to those in need through advocacy, job readiness, wellness, and education. Last year the Local Good Center distributed 143,000 pounds of food through the Local Good Market. Their model allows their program participants to enjoy a traditional shopping experience at their market and build relationships with their staff and volunteers, which enables them to get them plugged into more wraparound services that can further impact their lives for good. They have ongoing opportunities for health services like cooking and fitness classes, and they collaborate with local farmers to give access to fresh produce to their program participants. Their goal is to be relational and not just transactional with their program participants, they aim to keep them engaged in their programming.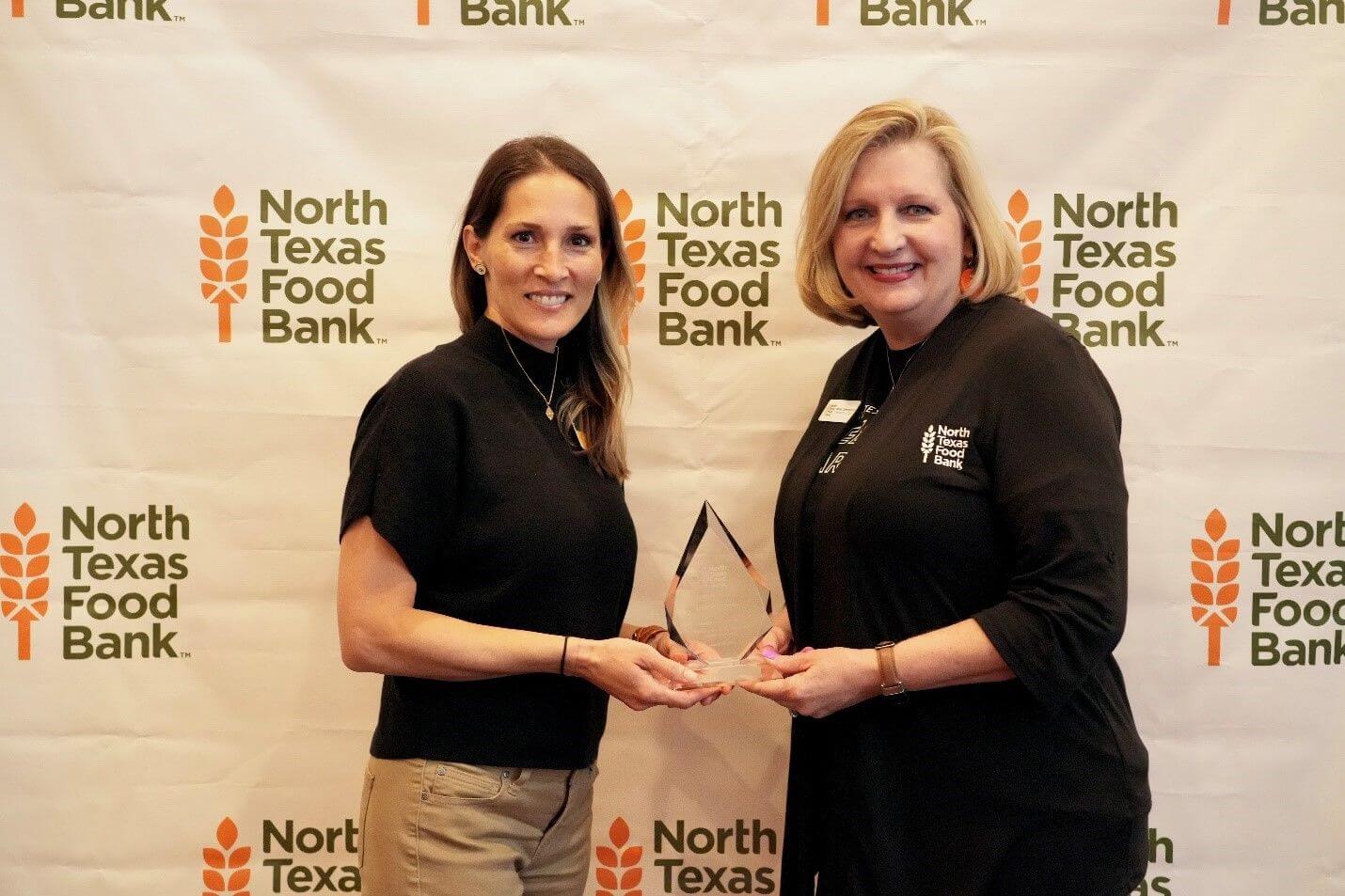 Transformational Partner of the Year: Christian Community Action
Christian Community Action (CCA) was chosen as NTFB's Transformational Partner of the Year. An instrumental force in its tireless pursuit of creating a hunger-free, healthy North Texas, CCA's vision and mission address food insecurity and promote equitable access to nutritious food for all members of the community. A dynamic partner of the NTFB, CCA has experienced remarkable growth and synergy in its efforts to combat hunger throughout Denton, Collin, Dallas and Tarrant counties. By combining resources, expertise, and shared goals, they have been able to amplify their impact and better serve those in need. Through NTFB grants, CCA has expanded its reach and effectiveness in addressing food insecurity and enabled them to implement innovative programs and reach vulnerable populations more efficiently. CCA has been at the forefront of piloting several of NTFB's pioneering projects, showcasing their eagerness to embrace new opportunities to tackle hunger challenges.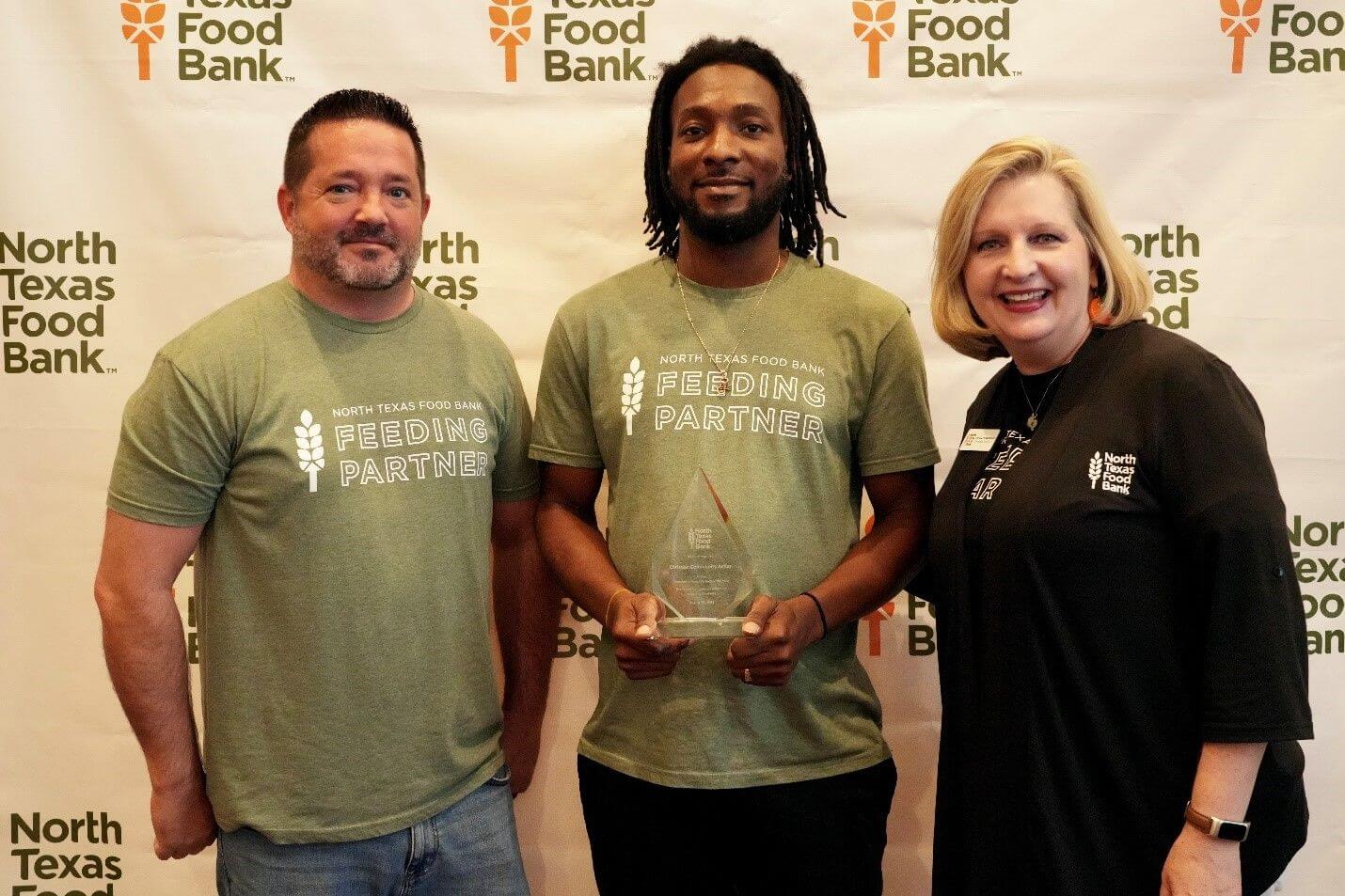 Progressive Partner of the Year: Lawrence & Marder Church of Christ
Consistently looking for partnerships to help its neighbors, Lawrence and Marder Church of Christ was selected as NTFB's Progressive Partner of the Year for being one of the first progressive sites to offer a walk-up distribution for neighbors. They have taken the new food distribution style and made it a staple in their community.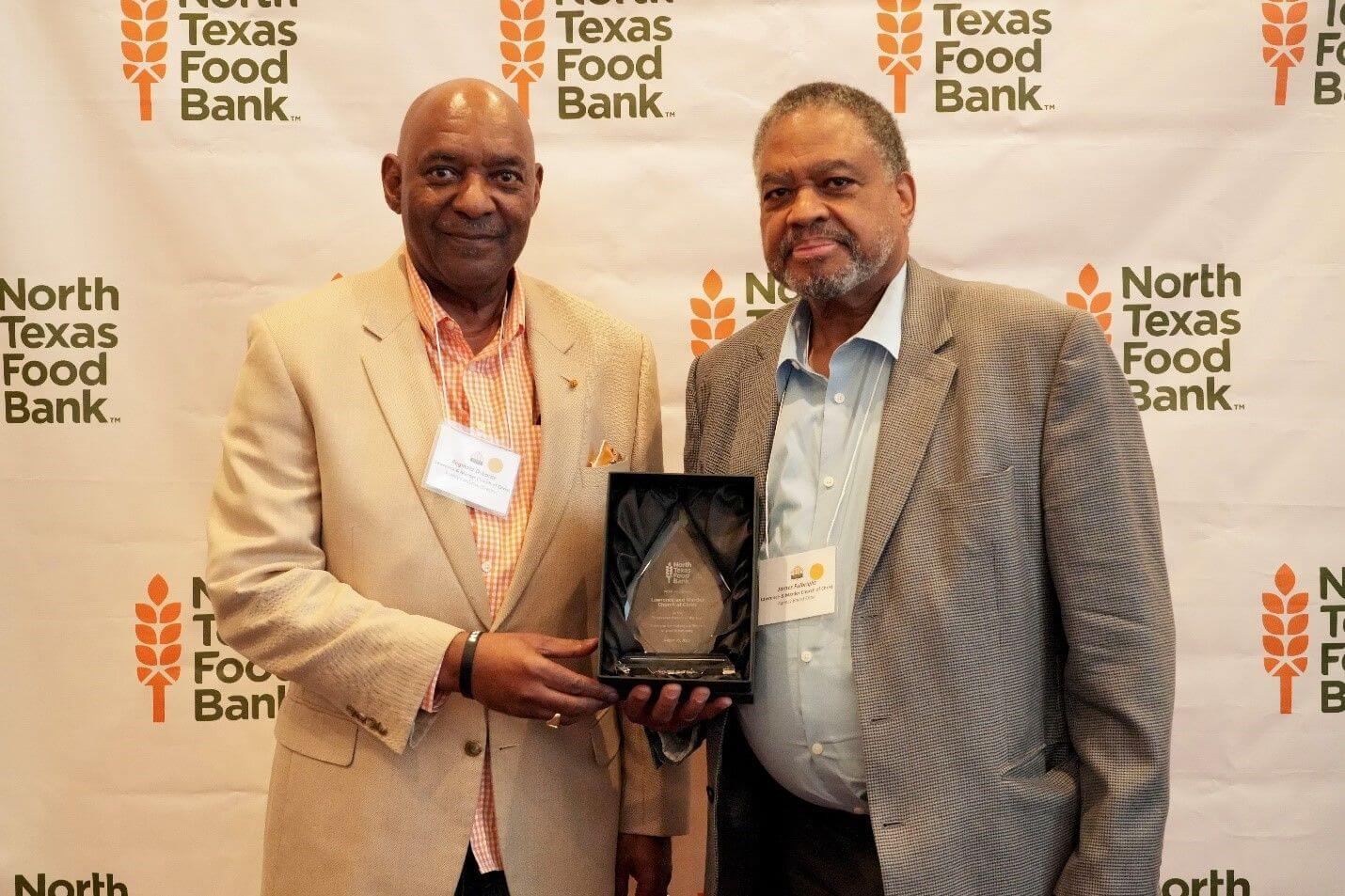 Hope for Tomorrow Award: The Storehouse of Collin County
Serving a high immigrant population with dignity and respect, The Storehouse of Collin County was selected for NTFB's Hope for Tomorrow Award. The Storehouse has demonstrated exceptional commitment to deepening its understanding of the needs and preferences of its neighbors in the Plano community. Using this knowledge to improve and expand services, they have been proactive partners, collaborating to collect and share learnings with NTFB that help shape network strategies for Hope for Tomorrow, equitable access, and the efforts to increase access to culturally familiar foods in FY24 and beyond. Storehouse is also participating in the FY23 Hope for Tomorrow Partner grants which support its expansion of neighbor language, job and life skills training.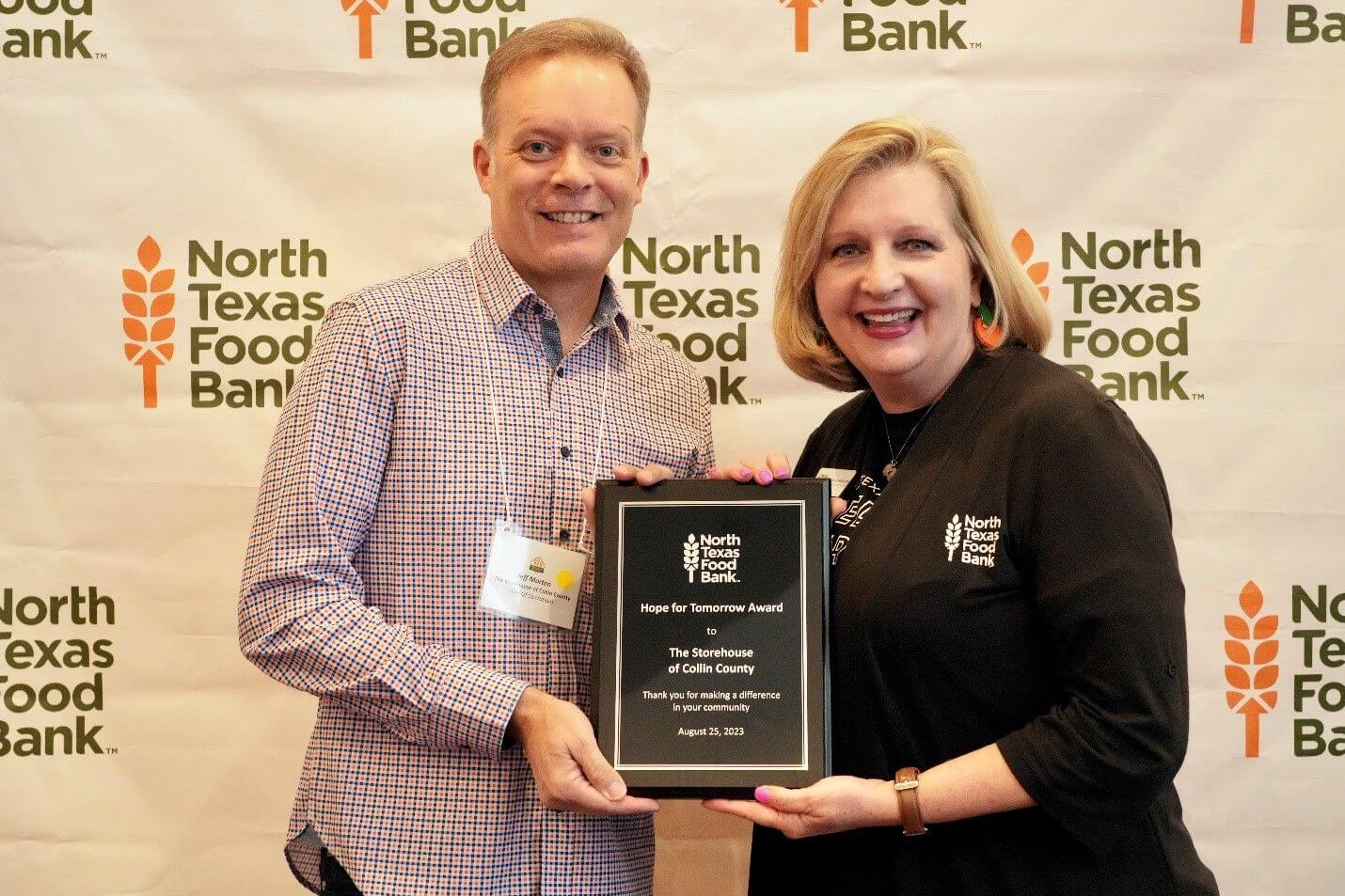 Hunger Hero Retail Agency of the Year: Network of Community Ministries
The Network of Community Ministries and their team go above and beyond each year to ensure that their local neighbors in Richardson have access to a variety of food choices through their demanding work and dedication to the Retail Program. The team builds relationships with their retail stores and is always willing to go the extra mile for their partners.  Their team is constantly looking for ways to improve their program and increase donations. The NTFB Retail Team appreciates the relationship that the Network of Community Ministries has with both our team and its donors.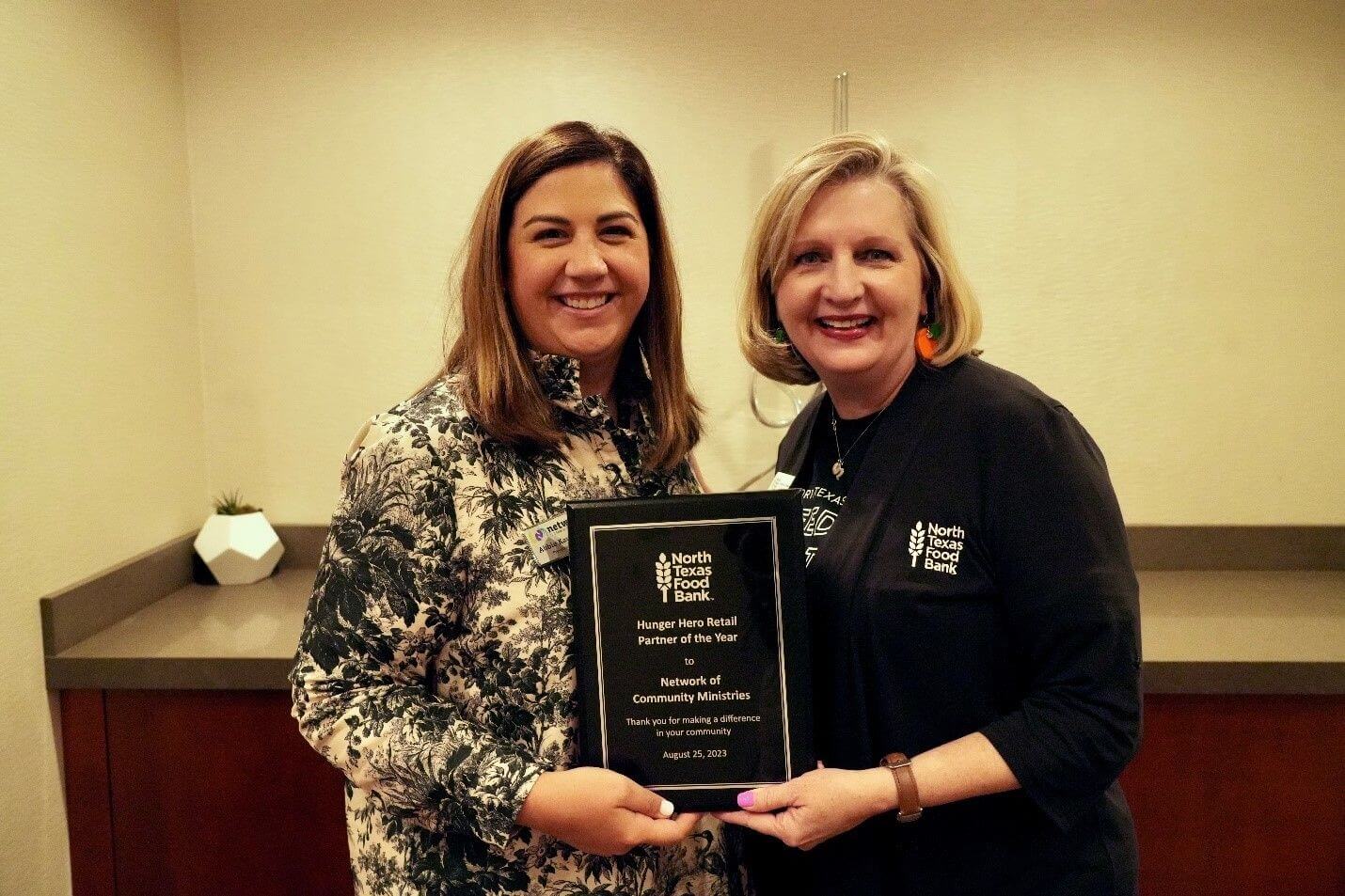 Commodity Supplemental Food Program (CSFP) Agency of the Year: Lake Area Shared Ministries
Lake Area Shared Ministries in Quinlan, Texas demonstrated the ultimate investment by volunteering for the first round of Link2Feed training for site coordinators, so they were able to join NTFB staff for CSFP distributions and show up for their community in a highly engaged manner. Lake Area is also invested in the well-being of all CSFP stakeholders and often provides fans, water, chairs, or a cart to ease the CSFP distribution process. NTFB also thanks them for allowing external vendors like healthcare workers to attend distributions and distribute information and goodies to neighbors. The engagement at Lake Area Shared Ministries has helped the program grow from around 50 neighbors to around 100 neighbors served each month.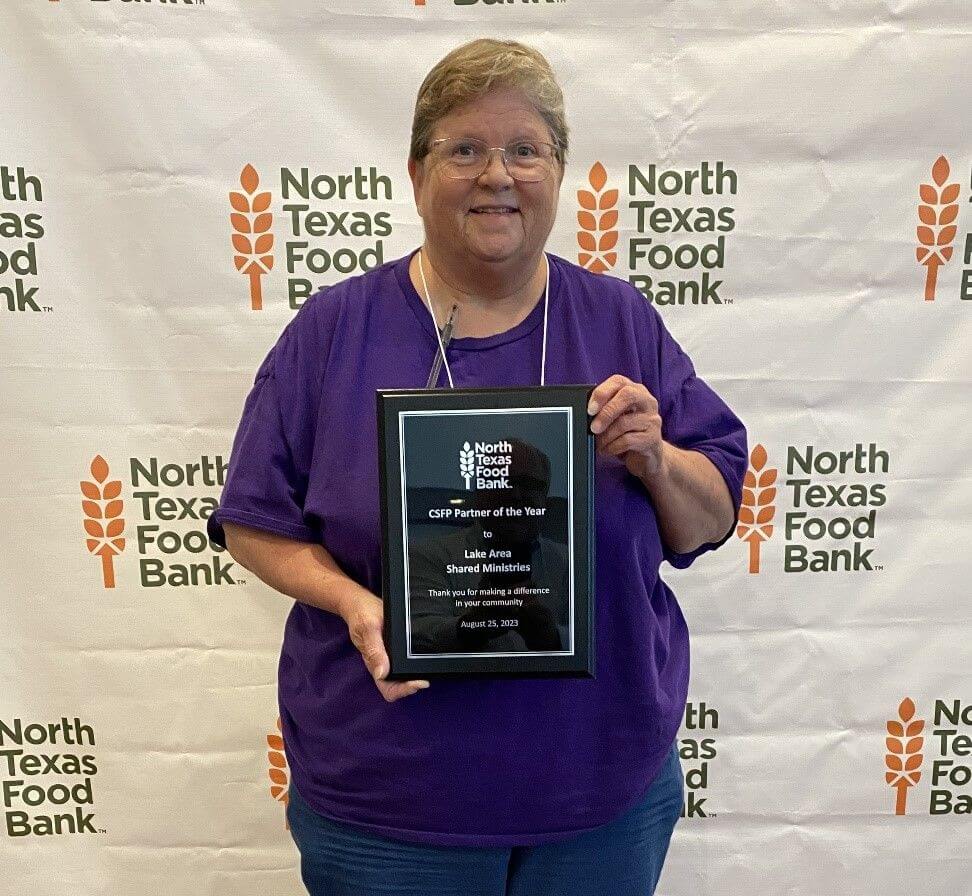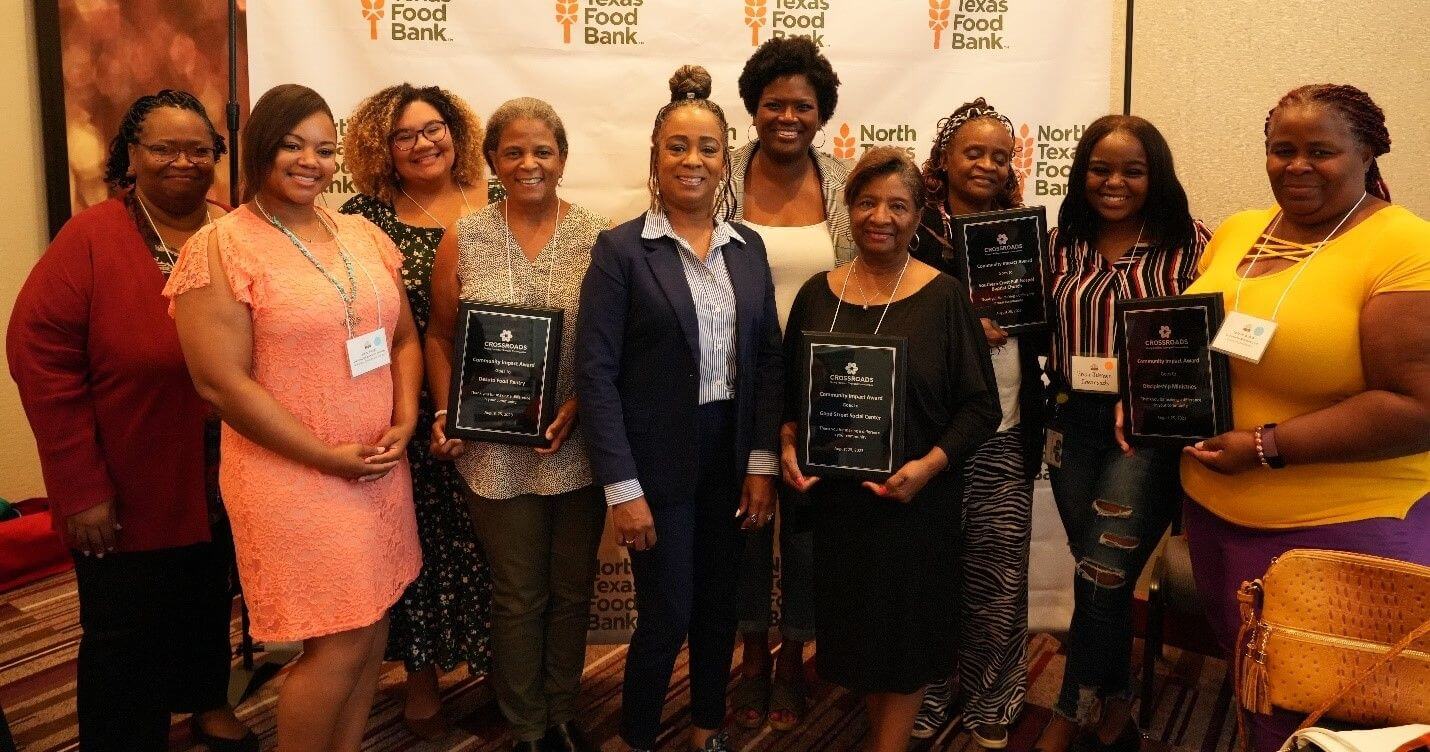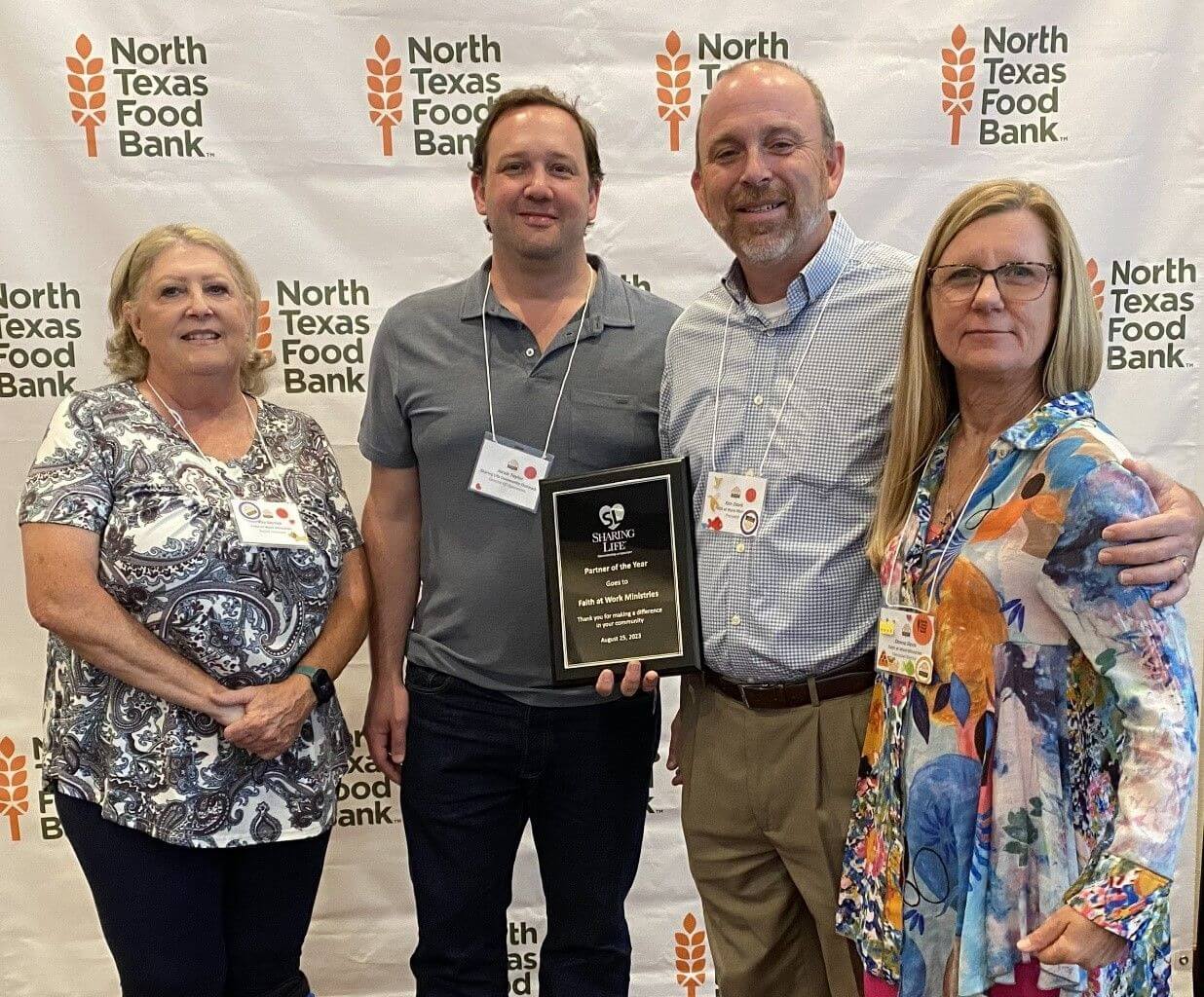 About the North Texas Food Bank
The North Texas Food Bank (NTFB) is a top-ranked non-profit hunger-relief organization that sources, packages and distributes food through a network of nearly 500 Partner Agencies and organizations across 13 North Texas counties. The organization also provides food to children, seniors and families through various direct-delivery programs, including mobile pantries.
In its last fiscal year, the NTFB provided access to more than 144 million nutritious meals or nearly 400,000 meals a day, a 5% percent increase over the prior year. The North Texas Food Bank is designated a 4-Star Exceptional organization by Charity Navigator based on its governance, integrity and financial stability, and is ranked 87th on Forbes 2022 Top 100 Charities in America. NTFB is a member of Feeding America, the nation's largest hunger-relief organization.